Promoting Your Tyndale Events Online
There are a lot of great events that happen in the Tyndale community and the Tyndale Marketing team would like to help you promote them!
In this post I will look at some ways we can help you promote your events using online tools. Some of these tools you can use on your own and some will require some help from the Marketing department. Let's get started!
Jump to a specific section:
---

Post your event on the website
I know this sounds quite obvious, but it has often been overlooked. Any Tyndale event can (and should) be posted on the website — whether it is for current students, alumni, supporters or external visitors. People come to our website looking for information on events and we hope to make it easy for them to find that information.
Posting your event is fairly straightforward (see the documentation) and your event will be displayed in several places automatically.
Event listing pages — there are three main event lists that you can choose, the global events list, University College events list and the Seminary events list.
Home pages — each of the three main home pages has a spot for upcoming events. When your event is close to it's date, it will be listed here and be easily found.
Calendar — all events get posted to the main calendar view.
Category Lists — some events get posted to additional lists based on the category. For example, Family Life Centre events are posted on an events list inside the Family Life Centre website section.
Events of Interest to Alumni — If your Event of interest to the Tyndale Alumni, please let us know! Events that are open to the Alumni will appear in an events list in the Alumni section of the website.
If you don't have access to post events or would like some help, please let us know!
---
Feature Your Event on the Tyndale Home Pages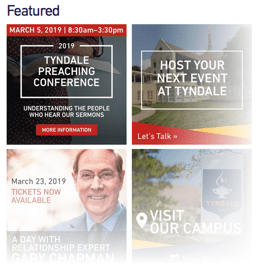 Each of the three main home pages on the Tyndale website have a section for "Featured Content". These features can link to upcoming events that you would like to promote and can selectively be placed on any of the home pages that makes sense.
To have your event promoted with a Featured Content ad, please email us at webteam@tyndale.ca and we will connect with you to make arrangements.
---

Christian Careers Canada
Christian Careers Canada is an online, faith-based career listing service owned and operated by Tyndale University College & Seminary. This service has been active since January 2000 and has listed thousands of career opportunities over the years. Christian Careers Canada receives up to 80,000 visits per month and has a very targeted audience.
If your event is open to the public and you would like to have it promoted on Christian Careers Canada, there are two ways this can be done:
» Banner Ads
On every Christian Careers Canada web page there is a spot for an ad. Currently these ads are near the bottom of the page on the right-hand side (this may change). This ad space will randomly choose one ad from the ads currently available to display. Each ad can stay one the site for as long as needed.
Example Ad: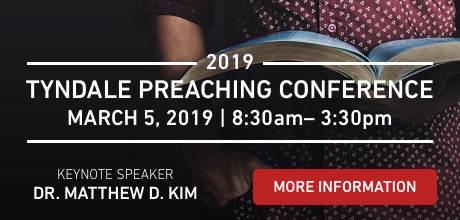 » Website Sponsorship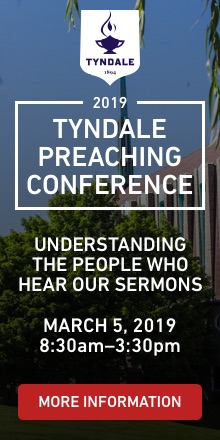 Christian Careers Canada provides an opportunity for external organizations or Tyndale major events, to sponsor the website for a period of one month. There is only one site sponsor per month and sponsorship information will be displayed on every page of the website for the entire month — this is typically between 60,000 to 80,000 views. Each site sponsorship includes a textual ad at the top of the page and a graphical ad in the sidebar of the page.
You can see an example ad on this page. Ads are 220 pixels wide and 440 pixels tall and will be designed by the Marketing team. The textual ad is usually between 200 and 250 words, not including the title.
We can dedicate one month site sponsorship for major Tyndale events (ex. Christmas in the Chapel), or highly targeted events (ex. Preaching Conference). This is typically done one month before the event or before the early-bird deadline.
To have your event promoted on Christian Careers Canada, please email Andy Smith at asmith@tyndale.ca to discuss this option.
---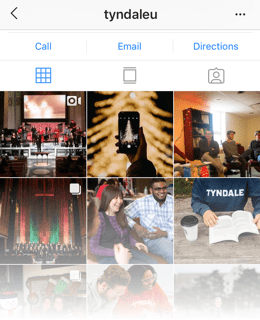 Social Media
Tyndale is very active on social media and has a strong presence on Instagram, Facebook and Twitter. The Marketing department can utilize these social channels to promote your event to our followers.
To have your event promoted on social media, please email Constance Stender at cstender@tyndale.ca to discuss this option.
---